Senior Services
Provide engaging, enriching activities for senior citizens to promote physical and mental fitness and social interactioins.
The Culture to Culture Senior Center is dedicated to providing engaging, enriching social activities for senior citizens. The classes and events encourage dignity, self-respect, and independence among this vital population. On September 13, 2017, Danville Senior Center hosted an event to celebrate 10 years of volunteer services provided by C to C volunteers. View the pictures taken during the event on the News and Events page.
The Senior Center program gives seniors a safe, energetic environment with which to strengthen their social bonds in a community of their peers. Our programs engage seniors in stimulating, educational classes and activities. We partnered with the Town of Danville to provide four on-going exercise classes on Wednesdays to promote physical and mental fitness and social interactions. These classes are led by Culture to Culture Foundation volunteers and are offered weekly.  The Town of Danville charges $2 per class for residents and slightly more for non-residents. Participants signup for three-month sessions; each session is typically about $24 for residents and $29 for non-residents. You can find more information and register for these classes through Danville's Senior Center. 
Tai Chi
9:00 am to 9:50 am
Learn the simplified 24 form Tai Chi with step-by-step instructions. Tai Chi is a low-impact, weight bearing exercise with body movement, balance control, muscle coordination and stretches. Continued practice of the gentle movements and deep breathing enhances physical and mental health.
Luk Tung Kuen
10:00 am to 10:50 am
​This is a very popular worldwide exercise with 36 postures involving all parts of the human body with the purpose of promoting circulation of blood and strengthening nerves and muscles.  Each posture has its own pattern, which is repeated 5-10 times.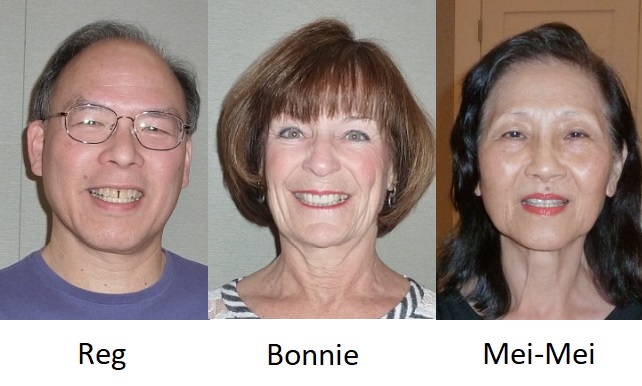 Dancercise
10:55 am to 11:50 am
A variety of steps will be taught and combined to help people build physical fitness, strong minds and happy hearts. Contemporary line dances will be taught to a variety of music. This class is designed for beginner to intermediate levels. Line dance experience is recommended.
Qigong-Shibashi
12:10 pm to 1:10 pm
Qigong (Chi Kung) is an ancient Chinese mild exercise system practiced for health maintenance, healing and increasing vitality. Qigong is an integration of physical postures, breathing techniques, and focused intentions. The gentle movements reduce stress, build stamina, increase vitality and enhance the immune system. Shibashi is an 18-movement form of flowing Qigong that is easy to learn and practice.